401 S. Barrington Ave., Los Angeles, CA 90049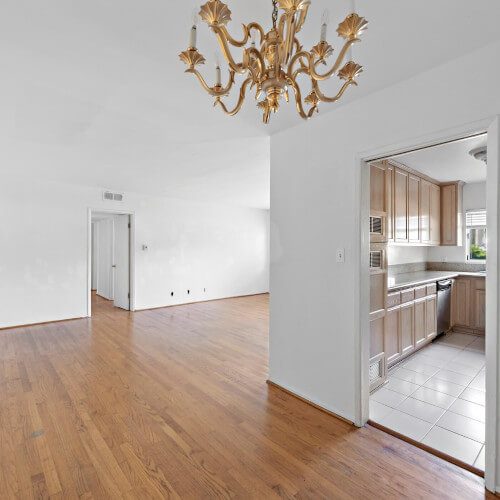 Brentwood by the Park Community
Brentwood by the Park offers residents the opportunity to take advantage of the amazing amenities of Brentwood Village. Our community is within walking distance to numerous restaurants ranging from fast casual to fine dining, a farmers market for your fresh sustainable food options, Whole Foods for you home chefs, and Brentwood Country Mart for those that may like to sample a little local food and shopping on a nice Southern California day. If an active lifestyle is what you crave, Brentwood Village and the surrounding area is great for jogging, walking, tennis, or even a quick bicycle ride to the beach. Brentwood Village and Brentwood by the Park Apartments provide you with a home in a wonderful active community that has something for everyone.
Looking for a pet-friendly apartment community in Brentwood? Look no further than Brentwood by the Park! As a pet-friendly community, we proudly allow cats and dogs here at Brentwood by the Park Apartments. Now your pet can relax by your side and enjoy the comforts of your apartment home.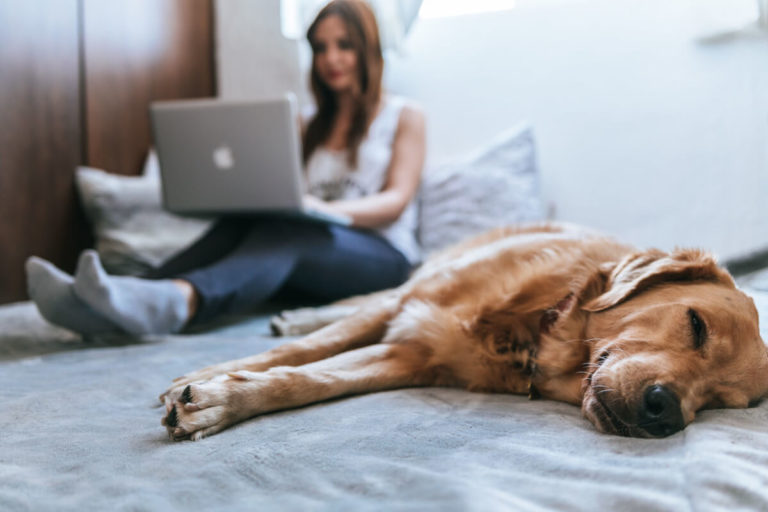 Please give us a call to learn more about our pet policy. Some restrictions may apply.
Social Distancing Requirements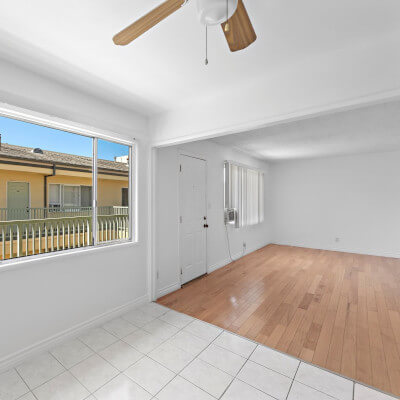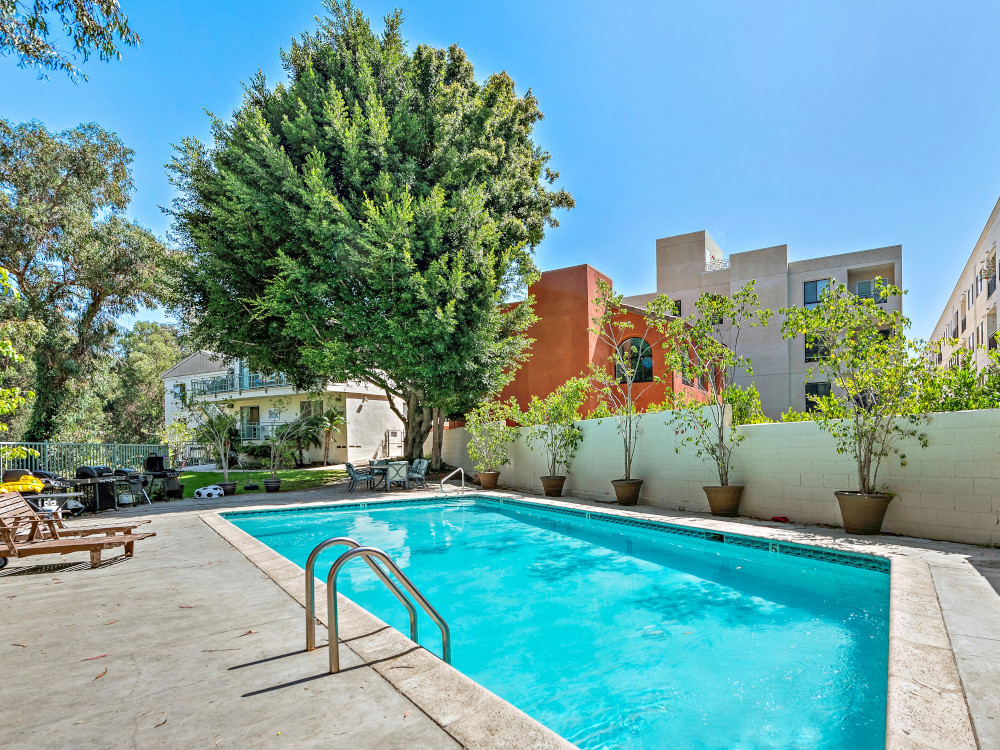 Reside in A popular L.A. Neighborhood
With pristine coral tree-lined streets and sidewalks, great amenities and parks, a variety of dining options, and particularly unique architectural styles, Brentwood is a great place to call home. It's a community of local traditions that bring people far and wide together for annual and seasonal events, like the annual raising of the maypole on the lawn of the Archer School for Girls, decorating San Vicente Boulevard's precious coral trees with holiday lights every year, and the occasional Memorial Day parade.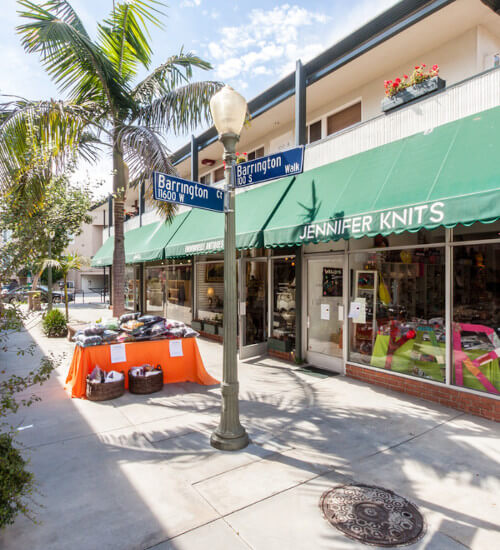 Location. Location. Location.
Brentwood includes high-style boutiques and trendy restaurants balanced by large secluded houses in the foothills of the Santa Monica mountains. It provides a tranquil refuge for residents, while maintaining a distinct presence in greater Los Angeles culture. One of the neighborhood's defining features is the Getty, which delivers world-class art from its mountainside perch. Experience all that Brentwood has to offer.
Schools
Colleges
Shopping Centers
Parks & Recreation
Beaches
Airports
Military Bases
Schools
| | | |
| --- | --- | --- |
| SCHOOL | DRIVE | DISTANCE |
| Brentwood School | 2 min | 0.8 mi |
| Archer School for Girls | 3 min | 0.6 mi |
| Brentwood Science Magnet | 4 min | 0.9 mi |
| University Senior High School | 4 min | 1.2 mi |
| University High School Charter | 4 min | 1.2 mi |
| Futures Academy | 6 min | 1.6 mi |
| Franklin Elementary School | 6 min | 2.0 mi |
| Kenter Canyon Elementary School | 6 min | 2.1 mi |
| Community Magnet Charter Elementary School | 7 min | 2.2 mi |
| Paul Revere Charter Middle School | 7 min | 2.8 mi |
| McKinley Elementary School | 9 min | 2.6 mi |
| Palisades High School | 12 min | 6.1 mi |
Colleges
Shopping Centers
Parks & Recreation
Beaches
Airports
Military Bases